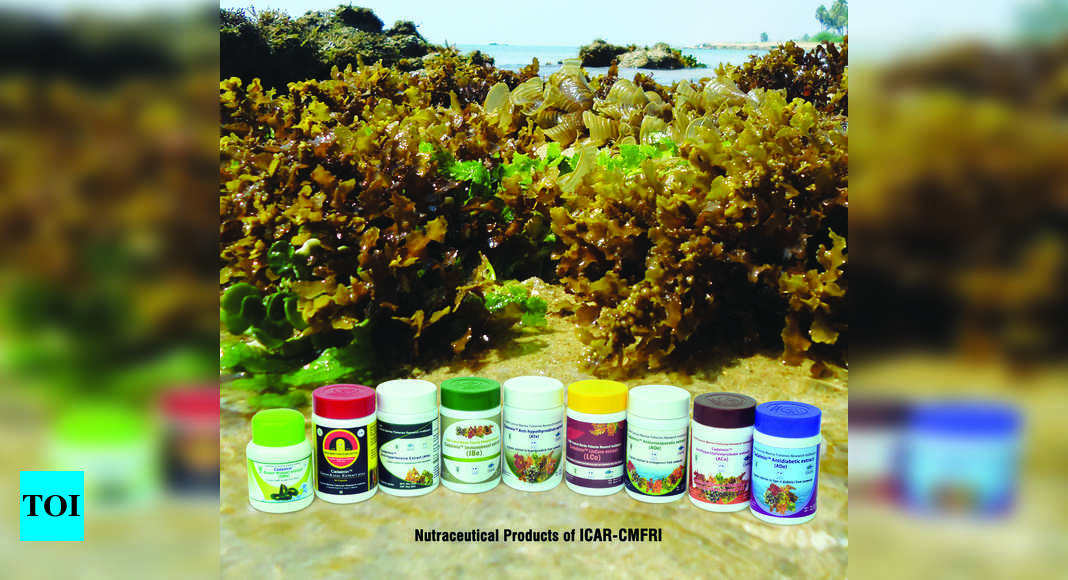 Cmfri Develops Seaweed-Based Product for Better Liver Health | Kochi News
Kochi: In continuation of its research work on the development of natural products based on algae and marine organisms that could help fight against various lifestyle diseases, Central Marine Fisheries Research Institute (CMFRI) has developed a nutraceutical product made from selected algae to treat non-alcoholic fatty liver disease (NAFLD).
Named Cadalmin™ LivCure extract, the product is a unique blend of 100% natural bioactive ingredients extracted from seaweed with environmentally friendly green technology to improve liver health. This is the ninth product of its kind from marine organisms developed by CMFRI. The other products are for conditions such as type 2 diabetes, arthritis, cholesterol, hypertension, hypothyroidism and osteoporosis, and to improve immunity. Among these nutraceuticals, eight products are derived from seaweed and one from green mussels.
Senior Researcher in the Marine Biotechnology, Fish Nutrition and Health Division, CMFRI, Kajal Chakraborti said that bioactive pharmacophore tracks from algae were used to develop the nutraceutical product.
"Preclinical trials have shown that LivCure extract has the potential to inhibit different enzymes and various target receptors associated with dyslipidemia and the pathophysiology leading to NAFLD. This helps improve
liver health
, reduce elimination of fatty substances and to maintain other hepatic/lipid parameters within clinically acceptable limits," he added.