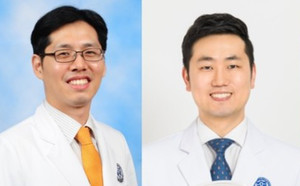 "Hepatitis B patients may reduce risk of liver cancer by taking long-term aspirin"
Long-term use of aspirin by patients with hepatitis B can reduce liver cancer and liver disease-related deaths by 16 and 21 percent, Severance Hospital said Thursday, citing a recent study of its researchers.
Hepatitis B causes an immune reaction due to infection with the hepatitis B virus (HBV), resulting in inflammation of the liver. Various antiviral drugs have been developed before but failed to treat them all together, resulting in liver cancer. Aspirin has been shown to reduce the risk of liver cancer in patients with chronic hepatitis. However, it was unclear which characteristic of the patient group caused this effect or the relationship between dose or duration and risk reduction effects.
The research analyzed hepatitis B patients aged 40 or older in a patient group (9,837) who received aspirin for more than three years and the non-administered group (151,836) and compared their average incidence of liver cancer and survival rate related to liver disease.
The average annual incidence of liver cancer was 517 and 568 people per 100,000 in the administered and non-administered groups.
Multivariate analysis controlling for a wide variety of factors – age, gender, blood pressure, diabetes, cirrhosis, hepatitis B treatment, metformin and statin use – demonstrated that the group receiving aspirin had a comparatively lower risk of liver cancer and disease-related death of 16 and 21 percent, according to the hospital.
The effect of aspirin on metabolic diseases and drugs in individuals showed that long-term use of aspirin in patients with cirrhosis and high blood pressure significantly reduced the risk of developing breast cancer. liver by 19 and 14%, respectively. However, it was ineffective in the group taking the antiviral drugs metformin and statins, which are well known for their cancer-preventive effects.
"Previous studies have suggested the preventive effects of aspirin in liver cancer. However, this study indicates not only the effects of taking aspirin, but also factors such as individuals' metabolic diseases and use of drugs should be considered," Professor Kim Bum-kyung from the Department of Gastroenterology said, "We will conduct further studies to reveal the relationship between aspirin's reduction in liver cancer risk and provide personalized treatment to patients."
The study is available in the latest issue of the American Journal of Gastroenterology.