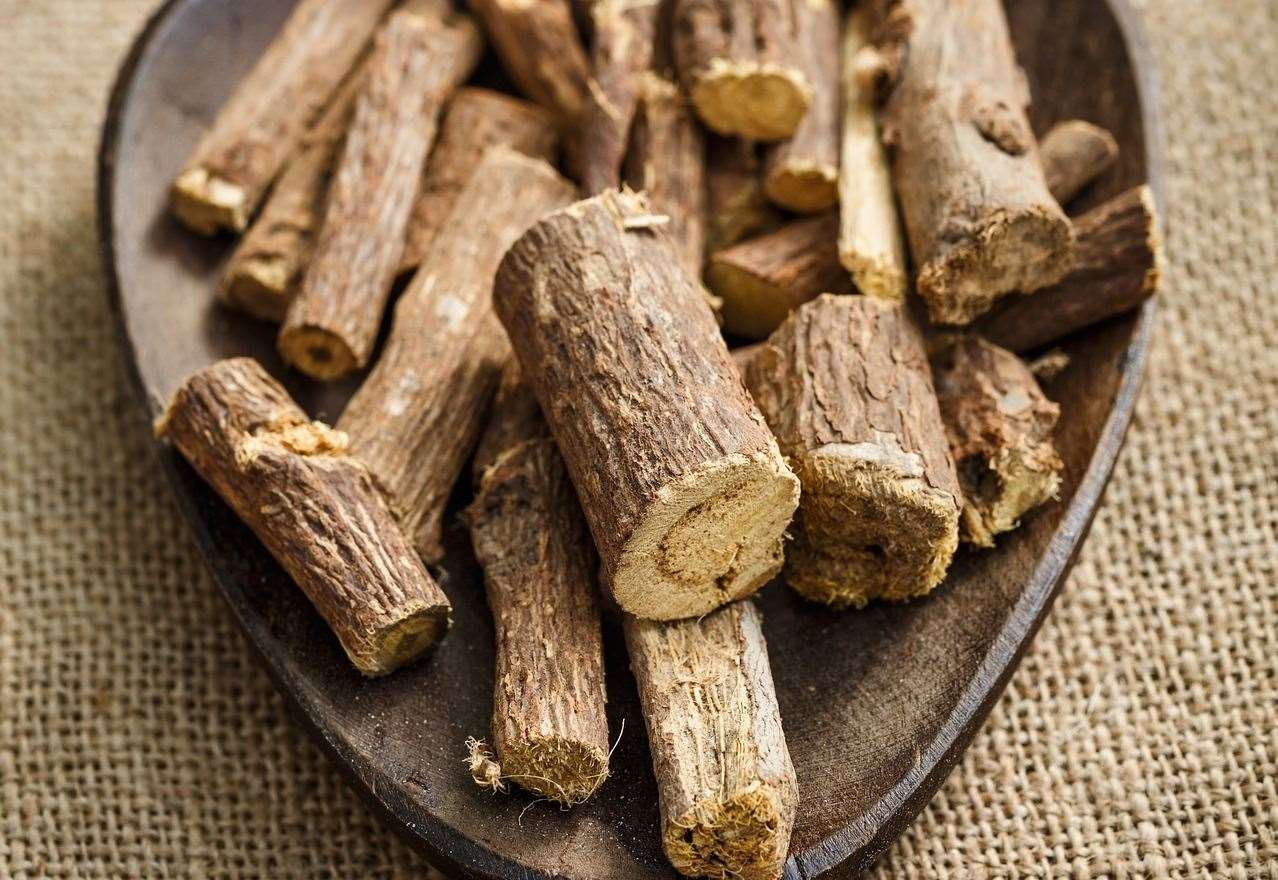 Licorice is more than just a plant with sweet roots
The genus Glycyrrhiza member of the Leguminosae family is a group of about twenty species of sticky herbaceous perennials, writes Joanne Howdle.
The botanical has pinnate leaves, sweet pea like flowers that vary in color from purple to pale blue and pink.
The genus name comes from the Greek word glykys – meaning sweet and rhiza – meaning root, which is why one of the common names for the plant is "sweet root". The most valuable species native to Asia Minor, central and southern Russia and the Mediterranean is Glycyrrhiza glabra or licorice.
The plant has a root that can grow up to 1.8 meters deep and rhizomes that spread from the plant. It is these rhizomes that have been cultivated for millennia because they contain the compound glycyrrhizin, which is 30 to 50 times sweeter than sugar.
British Egyptologist Howard Carter (May 9, 1874 – March 2, 1939) discovered licorice root in the tomb of 18th Dynasty Pharaoh Tutankhamun. While the ancient Greek geographer, historian and writer Herodotus, upon encountering the cavalry of the Scythian Empire north of the Black Sea, noted that they could endure long periods of thirst while campaigning by eating the root liquorice and drinking mare's milk.
Licorice root has anti-inflammatory, anti-ulcerative, antimicrobial, antioxidant, anxiolytic and expectorant properties, which is probably why the plant was mixed into drinks by the Assyrians, ancient Egyptians, Greeks and Romans for treat a variety of medical problems.
The plant is also used in traditional Chinese and Ayurvedic medicine as a diuretic and laxative, and as a treatment for respiratory, eye and liver diseases, inflammation, throat infections, gastric and peptic ulcers and arthritis.
The antioxidant and anxiolytic properties of this plant mean that it is used in modern medicine to treat cancer and as an antidepressant. It is also used to lower blood cholesterol levels and to treat liver and kidney complications. Rich in antioxidants, licorice benefits the skin and is often used to treat itchy and inflamed skin.
Today, confectionery with a licorice flavor is known, but it was not until the 13th century AD that licorice root made its appearance in confectionery. Cluniac monks are said to have discovered "licorice", a popular drink in the Middle East, during the military crusades in Jerusalem. Licorice came to England with Cluniac monks who cultivated the plant in their herbal garden in Pontefract, Yorkshire.
After the Dissolution of the Monasteries, the cultivation of liquorice became widespread in West Yorkshire where it was used as a sweetener in confectionery – hence the invention of the sweet known as Pontefract Cakes. Today, licorice root in powdered form can be added to flour to make cakes or fresh pasta and applied directly to meat or pasta dishes to give the recipe a sweet and sour taste. Botany is also used to flavor Jägermeister, Pastis, Sambuca and Vermouth. In making gin, licorice root is used to add a natural sweetness with a salty undertone in mind. Botany also adds a woody smell and taste to gin. It is used by distillers to give spirits a creaminess, increasing the viscosity of gin.
– Joanne Howdle is Head of Interpretation and Engagement at Dunnet Bay Distillers Ltd.
More columnists.
---
Do you want to react to this article ? If yes, click here to submit your thoughts and they may be published in print.
---