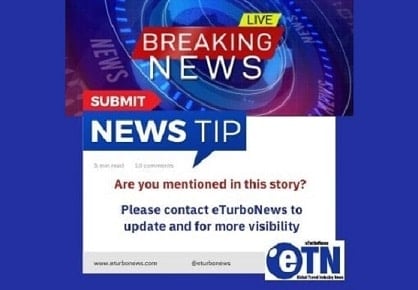 Positive results in the early detection of liver cancer
Helio Health, an AI-driven healthcare company focused on commercializing tests for early detection of cancer from a simple blood draw, today announced that Hepatology Communications has released positive results from the ENCORE study validating the strong clinical performance of HelioLiver in detecting the presence of early hepatocellular carcinoma (HCC), the most common form of liver cancer and the seventh most common cancer in the world, but the second in terms of cancer-related mortality, often due to late diagnosis.1 In this prospective, multicenter, blinded phase 2 study, HelioLiver demonstrated high specificity %) and high sensitivity (76%) in detecting the Early-stage HCC (stage I and II), significantly outperforming other clinically available detection tools such as AFP (57%), GALAD (65%) and ultrasound (47%). 2,3 Considering HCC as a whole, HelioLiver performed at 85% sensitivity with the same specificity of 91%.2
Diagnostic tests for HCC
Early Stage Susceptibility (I + II)
Overall Sensitivity
HelioLiver2
76%
85%
PFA (≥ 20 ng/mL)2
57%
62%
GALAD score (≥ -0.63)2
65%
75%
Ultrasound3
47%
84%
Note: Table shows HelioLiver sensitivities at 91% specificity2
2 Lin N, et al. 2021.
3 Tzartzeva K, et al. 2018.
Helio has developed its next-generation sequencing platform, ECLIPSETM, to identify 77 methylation targets across 28 genes. These DNA markers work in combination with serum HCC proteins AFP, AFP-L3% and DCP to enhance the multi-analyte algorithm.
• The area under receiver operating characteristic (AUROC) for HelioLiver was 0.944, demonstrating significantly better predictive ability than the other tests.
• At a fixed specificity of 87.5%, HelioLiver achieved 87% sensitivity for early stage HCC and 90% overall sensitivity.
• 10 of the 28 genes used in the HelioLiver assay were found to be directly involved in molecular pathways known to be involved in the pathogenesis of HCC while only one of the 497 genes studied but not selected met the same criteria, suggesting that the markers in HelioLiver are more biologically relevant than tests that use these other genes.
Hepatology Communications is the official open access, peer-reviewed journal of the American Association for the Study of Liver Diseases (AASLD), dedicated to the rapid dissemination of high-quality research in hepatology. AASLD is the most respected medical guidelines organization for liver disease in the United States.
HelioLiver is being further evaluated in Helio's prospective pivotal biomarker study, CLiMB (NCT03694600), where test performance will be directly compared to ultrasound using multiphasic MRI as the standard of care for the diagnosis of HCC.
No keywords for this post.