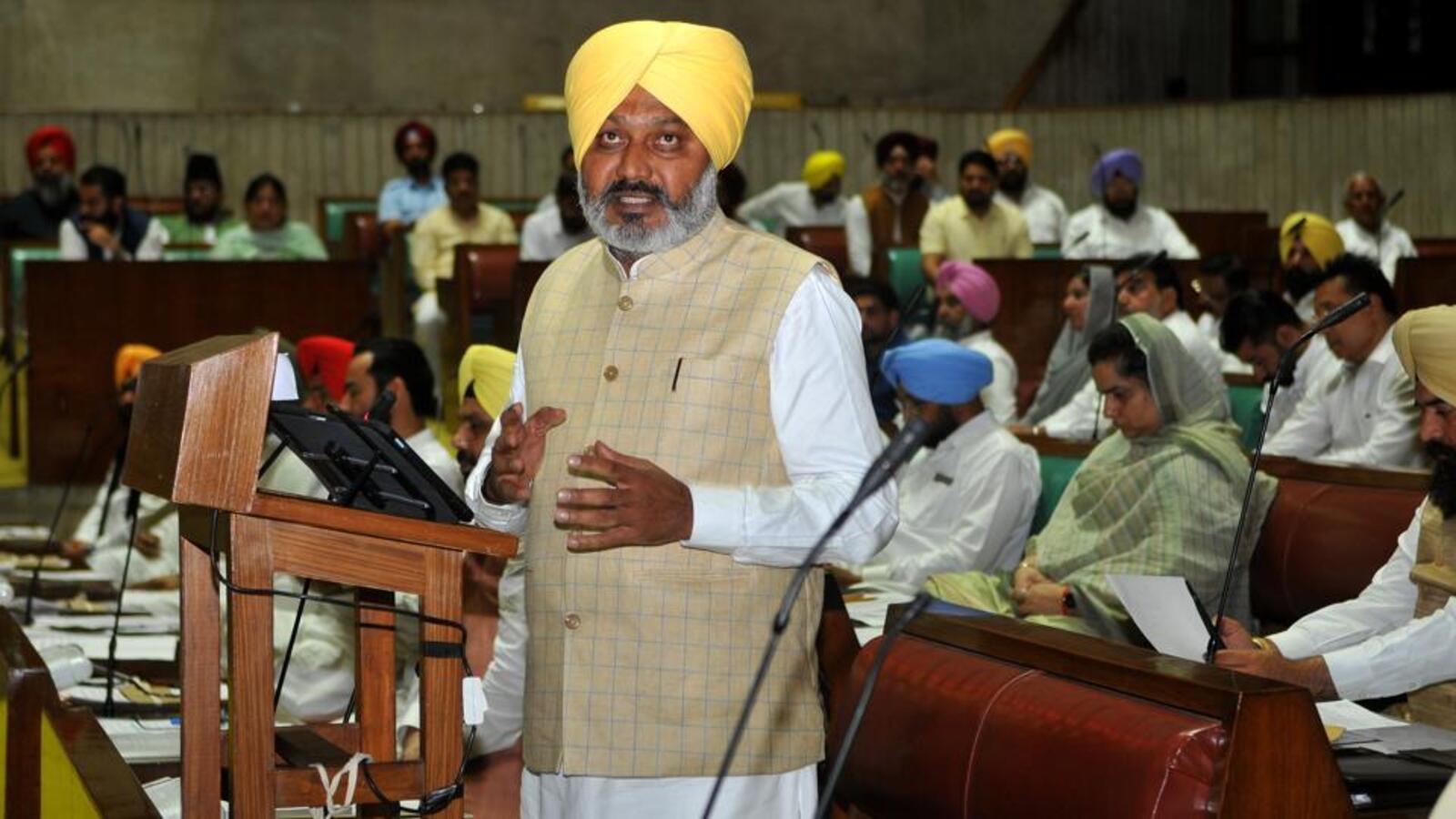 Punjab budget 2022-23: Mohali to get another medical institute
As part of a major health infrastructure boost for Mohali, the AAP-led government of Punjab announced in its first budget on Monday another super-specialty medical institute for the district.
Finance Minister Harpal Singh Cheema during the presentation of the Punjab budget also said that the Punjab government aims to make Mohali a hub for industry and information technology (IT).
As announced, the Punjab government will set up the state-of-the-art "Punjab Institute of Liver and Biliary Science" in Mohali. The super-specialty hospital will be a center of excellence dedicated to the diagnosis and management of diseases of the liver and biliary tract, as well as advanced training and research in the field of hepato-biliary sciences.
It will be the second government medical institute in Mohali after Dr BR Ambedkar State Institute of Medical Science in phase 6.
Affiliated with Baba Farid University of Health Sciences, Faridkot, the medical school was established under the previous Congress government in the construction of the existing Mohali Civil Hospital. The first MBBS batch with 100 seats started in May this year, but the AAP-led government of Punjab is now working to relocate the medical school.
To make the district an IT hub, the government has proposed to establish a financial technology (Fintech) city near Mohali, where all facilities will be provided to encourage private participation in areas such as financial technology, blockchain and artificial intelligence.
Further, to develop Punjab as an industrial hub, the government is going to acquire about 490 acres in Mohali to set up industries there.
The budget also focused on increasing safety and security for ordinary people. To strengthen surveillance, the government will install CCTV cameras throughout the district at a cost of ₹5 crores.
The government has also identified 17.5 acres in Kurara village to build a modern district jail in Mohali. For this, initial funds from ₹10 crores will be offered in the 2022-23 budget.
To provide social services to people of Scheduled Caste, the government will set up Dr BR Ambdekar Bhawan in Mohali which will house all offices under one roof. A retirement home will also be created in the neighborhood for veterans.
Apart from this, the government is planning to set up a Jal Bhawan at a cost of ₹10 crores to strengthen the repair and maintenance of water supply systems infrastructure.